Seobility
One of the things that I love about technology is that is helps us accomplish more faster and more efficienty.
When it comes to SEO, tools can be very helpful in managing time and keeping track of rankings.
Today I want to talk about a tool called Seobility.
First I want to discuss the fact that there are so many tools out there with so many different purposes. It seems like there is a software for everything.
I tried multiple platforms and often found the ideas were good but things like layout and usability were left to be desired.
Then I found Seobility.
I should first say that I was looking for a tool that would perform the following functions:
Site audit
Keyword analysis
Backlink analysis
Rank tracking
Competitor analysis
I basically wanted those things and those things alone. I wasn't looking for a whole bunch of added features that I was not going to use.
I needed it simple, functional and affordable.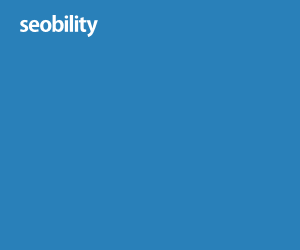 So lets' talk about Seobility and why we love it.
Seobility has a simple, straightforward dashboard that gives you a quick overall view of your projects and how they are performing.
The overview screen is next up and it is the project hub. You can get anywhere from it and it paints a clear picture with graphs, charts and coloured indicators telling you where your site needs work.
As you can see it allows you to get technical for content as well as checks back links and rankings as well.
One of our favourite features is the on page content section. It allows you to check specific url's for specific keywords.
And best of all if you don't know what keywords the page is optimized for you can check that too!
Another great feature that you can see is you can check links, content, on page, keywords, backlinks and rankings for a specific url all from one place.
This tool is packed with amazingly powerful features as seen above. A few things we didn't mention are:
The TF-IDF tool – This tool checks the terms commonly used by the top 20 ranked sites and looks at density of each word. This is really powerful for creating quality content.
SEO Compare – This feature allows you to match up your pages against your competitors to see who is better optimized.
We know that there are a ton more features in the tool that we did not discuss but honestly we could go on and on about it.
It is a really powerful tool for SEO and the best thing for you to do would be to sign up for a free account to test it out.
Do us a favour and head on over to our sign up page so that you can get your hands dirty and determine or yourself whether or not Seobility is the tool for you.
https://simpleseo.biz/seobility/
If you have any questions about the software or how to use it feel free to reach out to us either on our contact form or our social media channels.
Cheers!